Upcoming Yoga Retreats, Classes & Events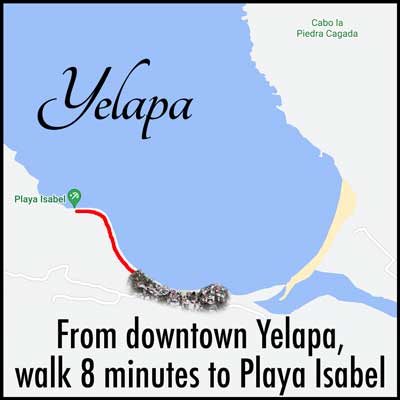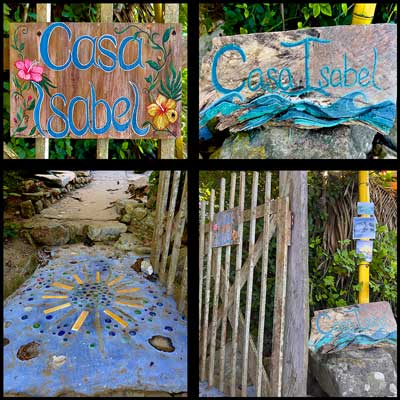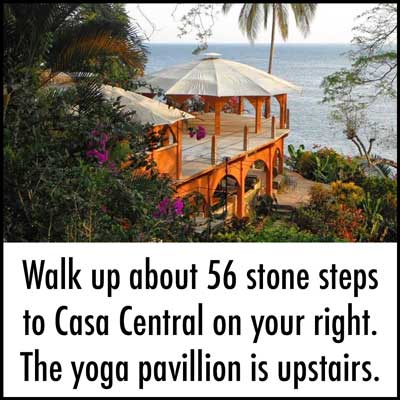 If you want to schedule a private session with one of our teachers, or have an idea for a workshop of your own, please contact Reva.
WhatsApp: +1 206.372.5589

Be the first to hear about schedule updates, special events & workshops!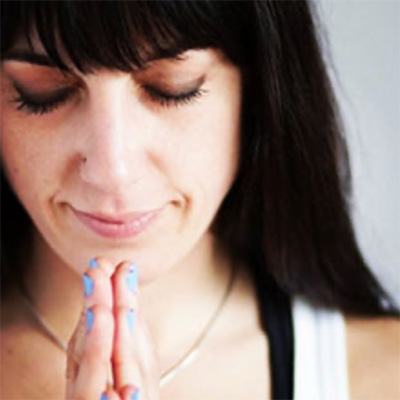 Reva
Resident Yoga Instructor
Reva is leading a yoga retreat in Yelapa with Krystal scheduled for February 1st – 8th 2024 here at Casa Isabel. Learn more by going to yelapayogaretreat.com
When Reva found yoga, she loved how the practice made her feel both powerful and peaceful; how it brought a sense of presence that she had never experienced before. She was originally sparked by Hatha and then fell in love with the creativity and dance of Vinyasa.
Her first big plunge to deepen her studies came with the completion of a 200 hour Yoga Alliance certified Vinyasa teacher training. Reva later traveled to Bali for her second 200 hour teacher training in Hatha Yoga with Akasha Yoga Academy learning the history and philosophy of this sacred practice. This adventure enriched her teaching style and showed her there is always more to learn!
The study of Yin yoga opened up a new doorway. Reva has found tremendous benefit in slowing down and listening. Insight Yoga training with Sarah Powers drastically changed her approach to practice and teaching. Yang postures with a Yin mentality can connect practitioners to the present moment.
Reva loves being able to share her passion for yoga with her students. She has found balance in her own practice by blending together the flow of Vinyasa and the focus of Hatha. The stillness and reflection of Yin allows more presence in active practice. Restorative yoga helps calm the nervous system allowing the body to regenerate on a cellular level. Reva believes that all styles of yoga are beneficial. She offers a well-rounded and creative approach, with dynamic classes that are sure to energize and inspire!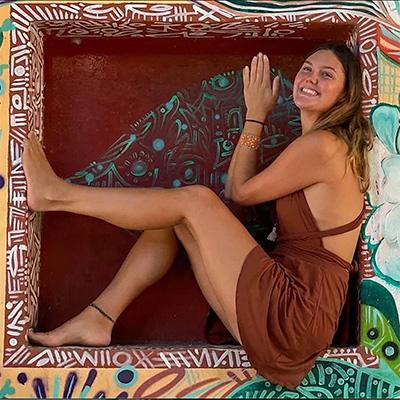 Mesa
Yoga Instructor / SUP Instructor
Mesa was born and raised in the Rocky Mountains of Colorado. This gave her a strong connection to our Mother Earth, the elements and a drive to understand our connection with Her and live in harmony with Her.
She knows we are all having an experience unique to us. We ebb and flow, make mistakes and grow, and it's all part of being human. Mesa believes one of the greatest gifts we can give ourselves is to show up. Even if it is hard and messy. She enjoys holding space for people to show up, dive deeper into this experience and see what lies beneath. Whether that be through yoga, time in nature or community, she strives to bring people home to themselves in a way that is honest, inclusive and lighthearted.
Mesa is a certified yoga instructor as well as a Stand Up Paddle Board Instructor. You can practice with her on land or water!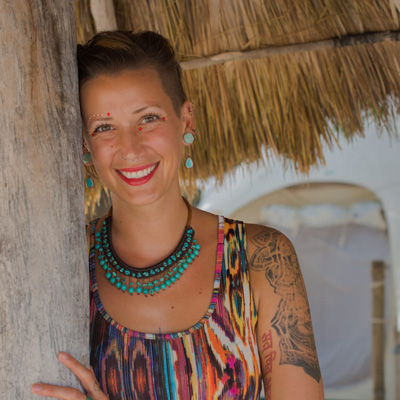 Rachel
Yoga Instructor / Musician
Originally from New Mexico, USA, women's space holder and teacher, she is a talented musician who loves to incorporate and encourage others to use their voice and song as a healing frequency. Rachel has experience in assisting and running various retreats ranging from women's retreats, yoga teacher trainings to music retreats. When she is not holding cacao ceremonies by the sea she loves to play her ukulele, read and immerse herself in nature. Above all, Rachel's greatest passion is helping guide women into authentic expression by creating a safe place to express and be heard.
With over 6 years of experience teaching yoga and 400hrs of certification through YogaAlliance, Rachel is a kind, energetic teacher who loves to encourage her students to get out of their heads and into their hearts and bodies. She loves to teach classes rooted in awareness, curiosity and gratitude.
Honored to be able to guide classes ranging from warm & gentle, flow yoga, ashtanga vinyasa, power yoga, and yin. Available for private, group or retreat classes.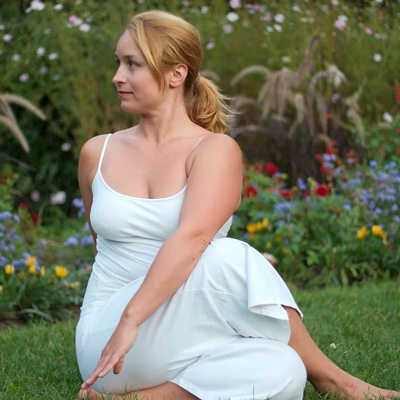 Jodie
Yoga Instructor
Jodie is a holistic therapist who has dedicated her life to studying and sharing her love of ancient healing techniques around the world. She began practicing yoga with her grandparents as a young child to heal from a gymnastics accident that many doctors thought would leave her paralyzed.  Knowing first hand the miraculous power of the body to heal, Jodie offers her favorite techniques as an integrative approach to wellness so everyone can have the same opportunity to heal.
The essence of her classes empowers you to return to your natural, divine, unlimited self.  Each one of her yoga classes is unique as they draw upon the wealth her studies (hatha, yin, therapeutics, restorative, vinyasa, prenatal and children) and experience to suit the needs of her class.  Her love of yoga shines through and her students experience great relief as they shed the layers of dis-ease from the mind, body & soul to create magical and meaningful lives as we connect deeply within.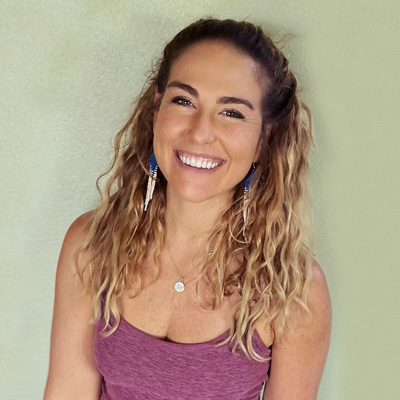 Krystal
Yoga Instructor
Krystal believes in the power of presence and loves to witness people becoming more connected to themselves in an authentic and healing way. She is a practicing Yoga Teacher, Sound Therapist, and Healing Arts Enthusiast. She holds a Master's Degree in Conflict Resolution from PSU and enjoys learning why people and groups do the things they do and how to make the world a more peaceful and just place. Yoga continues to be a life-changing journey of surrender and transformation for her and she loves to share this gift with the world.
Krystal completed her yoga teacher training in 2017 in Hatha Yoga and later became certified in Restorative Yoga and Corepower's Yoga Sculpt shortly after. She has been teaching ever since and is currently leading yoga and wellness retreats in Yelapa, Mexico. She finds inspiration from various yoga modalities and healing practices including Kundalini Yoga, Hatha Yoga, Hot Yoga, Iyengar, Yoga Nidra, and others. This is reflected in her classes, which are approachable and lighthearted, while holding space for Mystery and the connection to one's more awakened self.
It is an honor for her to be able to share something so dear to her heart and to encourage others on their path as they awaken into their own clarity and brilliance.
Off the mat Krystal loves to hike, swim, run, dance, read, and eat good food. She enjoys writing and reading words that invoke change and greater understanding. She loves animals and is a proud dog mom of Lola and Hannah.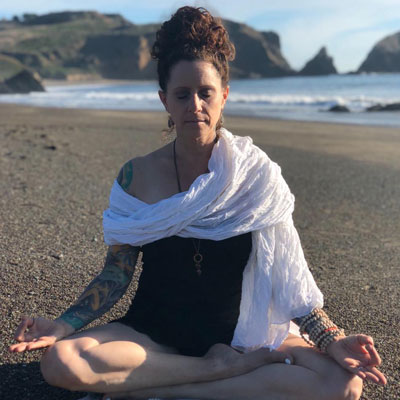 Barbara
Yoga Instructor / Energy Conduit
Barbara Blum is a Level 2 KAP Facilitator, Energy Conduit, 500hr Yoga Instructor, Certified Meditation instructor and writer living in Yelapa, Mexico.
Initiated into KAP: Kundalini Activation Process by master energy worker Venant Wong, she is one of a select few worldwide giving this particular energy transmission. 
The Cosmic Consciousness Transmissions come through work with The Elohim and other Divine Beings from the Angelic Realm. Barbara's initiation into facilitating this transmission is through world-renowned channel Asil Toksal, the ultimate purpose of which is to assist in the ascension of humanity.
Barbara has a vast background of study in both the traditional teachings of India as well as that of the modern mystics, bringing a well-rounded approach to this path toward wholeness.
She offers online KAP Sessions as well as her non-dual, Cosmic Consciousness Transmissions to people worldwide, and she also offers regular in-person group sessions, private and group retreats in Yelapa Mexico.